29 Jun

News about church opening and services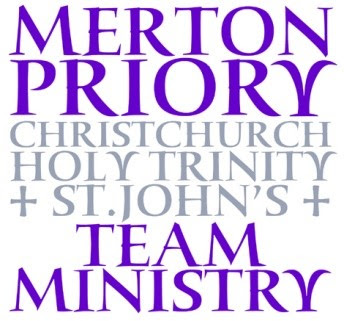 Monday, 29 June 2020
Dear Friends,
We are pleased to send you news that all of the churches in the team are now open for private prayer:
Monday 3pm – 7pm      Holy Trinity Open (3-4pm priority for those shielding)
Tuesday 8am – 10am     St John the Divine Open (9am-10am priority for those shielding)
Wednesday 4pm – 7pm      Christ Church Open (4pm-5pm priority for those shielding)
Thursday 11am – 3pm     Holy Trinity Open (11am – 12noon priority for those shielding)
Friday 4pm – 6pm      St John the Divine Open (5pm-6pm priority for those shielding)
Saturday 9am – 12noon  Christ Church Open (9am-10am priority for those shielding)
And from 5 July 2020 we will be opening our churches for public worship.
It will be a very different form of service from what we are used to.   There will be a one way system in place, hand sanitisers available on the way into church and as you leave. We are planning to celebrate Holy Communion and looking at the safest way to do this.  During the service we will maintain social distance from each other and there will be no Diddy Disciples or Junior Church for children.  There will be no after church coffee.  Due to the need for social distancing numbers will be limited and much as we regret the possibility if we have reached our stated number we may need to turn people away; we hope that you will be understanding.  Each church in the Team will be having a service and at St John's special provision is made for those who are shielding.  We need, therefore, to ask St John's people who are not shielding to show hospitality to those who are more vulnerable.  If you are a member of St John's who is not shielding please go to Holy Trinity or Christ Church so that those shielding can go to St John's.
10.00am Holy Trinity
10.00am at St John's (for those who are still shielding) PLEASE NOTE TIME
11.15am Christ Church
One of the services will be recorded and added to the Merton Priory YouTube channel, available via the church website and on Facebook for those who would feel more comfortable staying at home at this stage.
Whilst we are looking forward to seeing each and every one of you, there is no rush.  St John's or Christ Church or Holy Trinity will be open when you feel ready to come, your health and safety are our first concern.  If you have any specific queries or worries please do contact Mark, Alison or Belemo.
May God's love and peace be with you and those you love.
Revd Alison Judge, Team Vicar
revalisonjudge@gmail.com  020 8616 5794
Revd Mark Eminson, Team Rector
rector@ht-sw.org.uk 020 8542 2313
Revd Belemo Alagoa, Assistant Priest
belemo.alagoa@gmail.com 020 3720 0543
———————————–
 Download the notice in PDF.